Welcome to www.vetivers.com, last updated May 11, 2006!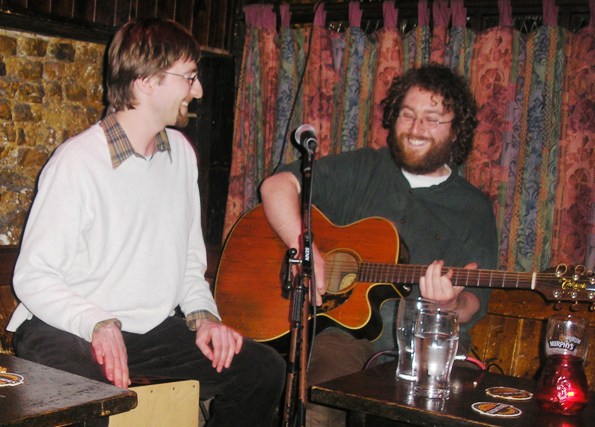 The Vetivers reunite once again at Charlie's in Cork, Ireland in May 2006.
What's New:
The Vetivers had a reunion concert on February 10, 2005, in Cork, Ireland! Joining Paul and Ben on bass was Jon Clark from New Zealand!
Go to Paul Solecki's Web Site for the latest news.
A brand new Vetivers compilation entitled Greatest Misses: A Young Girl's Guide to The Vetivers will be out sometime soon. More details to come.
Paul and Ben are no longer living in America! Paul moved to Ireland in January, and Ben to England in October. Paul finished college and is trying to make it as a musician in Cork, and Ben is a Rhodes Scholar at Oxford! The Vetivers are still a fully functional band and there will be more concerts to come, they just might be a little harder to get to if you live in America. But a true Vetivers fan won't mind the long journey. Besides, who wants to stay in America anyway? Why not travel a little? See the world...
Gratuitous yet depressing counter:
10809 Vetiveers have had the pleasure of being counted while visiting this site, which was designed by Pat Danko and is maintained by Paul Solecki.
---
The Fan of the Month is Jimmy March
---
Whatever you do, don't click here. info | bios | cd | events | home