influences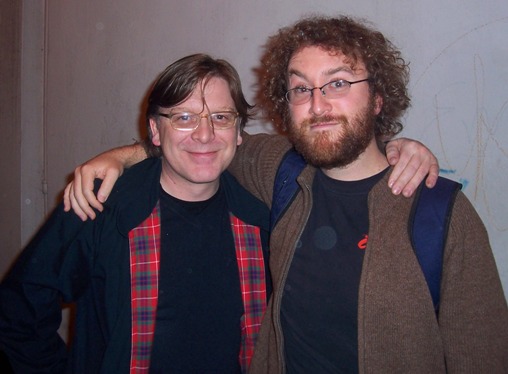 For a long time now my favorite band has been Teenage Fanclub. Until the new album I've never really made music that sounded like theirs, but the influence is obvious on the first couple of songs. Through them I've more recently become fans of The Primary 5, The Pearlfishers, Francis Macdonald and The BMX Bandits. Of course there are the classics; I'm a huge fan of The Beatles, Bob Dylan, John Prine, James Taylor, Paul Simon, Neil Young, Loudon Wainwright III, and Brian Wilson/The Beach Boys.
Other artists that I listen to all the time include Lyle Lovett, Laura Cantrell, R.E.M., David Byrne, Chris Isaak, Keb' Mo', and Jonathan Richman. The past few years in Ireland I've really gotten into Andy Irvine and Paul Brady.
In Cork there are a lot of great musicians, and I love going to see Two Time Polka, Niall Connolly, Ian Whitty, and a lot of weekly sessions, the best of which is Hank and Ray on Monday night at Charlie's.
There are lots and lots more of course. If you're not familiar with any of these check them out and let me know what you think.
Paul