downloads
The Official Shop
Odds and Ends, Demos
The Sun is Setting
One of the demos for the upcoming CD, dedicated to Jim and Amanda and Clyde.

Taking Off
The first demo version recorded, was later to be the B-side of my 2010 Christmas single and there will be a special new version on the next CD.

Living With Living With War
Written for and once featured on Neil Young's Living With War site. It's a parody of people promoting themselves, meant as a joke but not taken that way by all.

From Liechtenstein to Llandudno
A true story from 2006, sort of stealing a Niall Connolly melody.

Pants
Newly recorded version of a song I wrote when I was 14... Hope I've progressed as a songwriter!

Waves
Acoustic demo version.

Untitled Instrumental
Concertina, mandolin, guitar, and harmonica. Kalle played me a heavy metal instrumental he has with the same tune as the beginning! My not so great tribute to the instrumentals of Ray Barron and Two Time Polka.

The Moon
This is a rough demo recorded the day after I wrote it.

Changing Trains
A new version of the 2002 Vetivers classic.

Every Couple of Days (Live)
Recorded by Oisin Christy at Charlie's in Cork on November 16, 2005.

The Pirates of Liechtenstein
An outtake from the Paul and Me recording sessions, one of the millions of similar songs written in 1993.

The Clyde Kim Collection
A long time ago, 1997 or 1998 perhaps, Clyde played a two-song set opening up for one of my random bands, Akio and Tom Stars. I secretly recorded the gig and here it is for all you Clyde fans out there.
Multiple Choice
The audience can't decide if they like this song or not...

AASU
Clyde renounces his ethnicity.

Free Live Album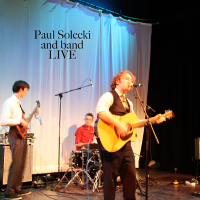 Paul Solecki and Band - Live in Cork
Free Vetivers Albums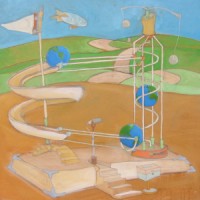 Twelve O'Clock In All The World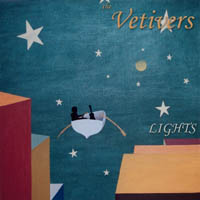 Lights