Paul Solecki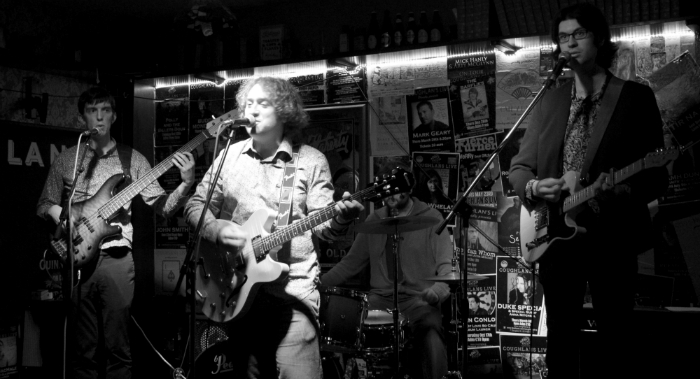 I do a lot of musical things; most of all I'm a songwriter, musician, sound engineer, and producer. For the last few years I've lived in Munich. I'm currently working on various musical projects, such as playing bass and singing with the
Munich String Band
, producing music for various musicians and groups in my
studio
, and playing and recording my own compositions.
I started playing the guitar when I was living in Kansas City at the age of 12, and shortly afterwards began writing songs and experimenting with other instruments. I've released four albums of original material and several live albums.
I have a varied collection of instruments, which I can play with varying degrees of proficiency. You'll find electric, acoustic, and classical guitars, an electric bass, a nice old mandolin, a couple of bouzoukis, an accordion, a concertina, a five string banjo, a violin, a trumpet, a few flutes and whistles, a handful of harmonicas, a mountain dulcimer, and an electric keyboard so I can try and make it sound like I have everything else. I've become a bit of a microphone and recording equipment nerd as well.
Non-musically, I'm an avid baseball fan and ever-optimistic Kansas City Royals supporter (which isn't torture anymore!), cyclist, and a lover of old books and movies.
last updated April 2016